​
249 Buffalo Avenue. Paterson, NJ 07503
Tel: (973) 968-4144‬
Email: beitananofnj@gmail.com
Beit Anan Community Center of New Jersey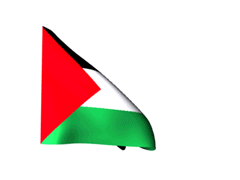 2021 Annual Family Picnic
Family, Food, fun, games, positive music, pony rides (for a fee), train ride through the wild life safari (open from 10am-4:30pm (for a fee), Harmony Playground with water sprinkler feature (open from 10am-4pm)
When
Jul 25, 1:00 PM – 8:00 PM
Where
Van Saun County Park ,
216 Forest Ave, Paramus, NJ 07652, USA
Beit Anan Community Center of New Jersey is a non-profit organization representing the Beit Anan village community in New Jersey. Our goal is to preserve traditions and connect families to our beloved homeland.
​
The specific objectives and purposes of this corporation shall be:
​
To promote the relations and ties between Americans of Beit Anan descent with the people of their ancestral village, Beit Anan West Bank, Palestine.

To promote an understanding of Beit Anan history, culture, and values among United States residents of Beit Anan descent through publications and the support of cultural, recreational, and social activities.

Promote Beit Anan students of NJ via educational workshops to the needy students to help in their educational needs.

Promote the health of the Beit Anan Community in NJ via health maintaining workshops.
مركز بيت عنان المجتمعي في نيوجيرسي هي منظمة غير ربحية تمثل مجتمع قرية بيت عنان في نيوجيرسي، هدفها الحفاظ على التقاليد وربط العائلات بوطننا الحبيب.
​
الأهداف والمقاصد المحددة لهذه المنظمة هي:
​
١ - تعزيز العلاقات والروابط بين الأميركيين من سكان بيت عنان وأهالي قريتهم المتوارثة، بيت عنان، الضفة الغربية، فلسطين.
٢ - تعزيز فهم تاريخ بيت عنان وثقافتة وقيمة بين سكان الولايات المتحدة من أصل بيت عنان من خلال المطبوعات ودعم النشاطات ثقافية والترفيهية والاجتماعية.
٣ - الترويج لطلاب بيت عنان من نيوجيرسي عن طريق ورش العمل التعليمية للطلاب المحتاجين للمساعدة في احتياجاتهم التعليمية.
٤ - تعزيز صحة مجتمع بيت عنان في نيو جيرسي من خلال ورش العمل الصحية.
The Mission of Beit Anan Community Center is to unite all members of Beit Anan community in NJ and encourage them to join the organization to strengthen the tides and relations among them. As well as to improve their involvements in social and recreational activities that will be accomplished via scheduled meetings, workshops, and other activities.