​
249 Buffalo Avenue. Paterson, NJ 07503
Tel: (973) 968-4144‬
Email: beitananofnj@gmail.com
Beit Anan Community Center of New Jersey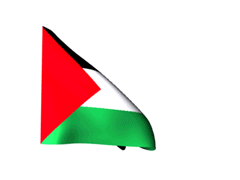 بسم الله الرحمنالرحيم

مناشدة لأهل بيت عنان أهل النخوه والجود والكرم.
لا يخفى على أحد بأن الوضع الراهن يحتم علينا الوقوف مع اهلنا واحبتنا أبناء قريتنا حيث كانوا.
لذلك ندعوكم أجمعين بالتبرع السخي و العاجل للأهل قريتنا الحبيبه و ذلك بالطرق التاليه:.
1- دفع التبرعات في شركة محيسن للبلاستيك من الساعة التاسعة صباحا وحتىالساعة السادسة مساء
2-إمكانية الدفع باستخدام PayPal على موقع
الجمعية www.beitanan.com
3٤- الإتصال على 9739307918 في اي وقت.
4- سيغلق باب التبرع في اليوم الأول من رمضان المبارك
نشكر لكم حسن تعاونكم معنا.
والسلام عليكم ورحمة الله
In the name of of Allah the Merciful
Appeal to the people of Bet Annan, the people of Nakhwa, quality and generosity.
It is no secret to anyone that the current situation requires us to stand with our people and loved us, the people of our village, where they were.
Therefore, we invite you all to make a generous and urgent donation to the people of our beloved village, in the following ways:
1- Paying the donations in Muhaisen Plastic Company from nine o'clock until six o'clock in the evening
2- The ability to pay using PayPal on the website
Beit Anan Community Center www.beitanan.com
34- Call 9739307918 at any time.
4- The donation door will be closed on the first day of the blessed Ramadan
We thank you for your kind cooperation.
Peace be upon you and the mercy of God.
​